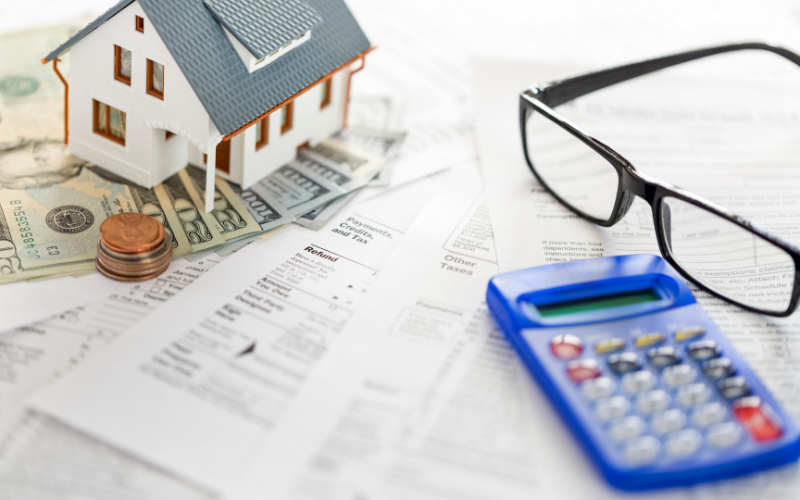 Even though owning a home comes with some significant expenses, some of them are tax-deductible. With many people looking for ways to lower their income tax, there are a few expenses tied to the house that every homeowner should consider. This could make a significant difference in their final tax bills, and it could lead to a large tax refund.
Home Repair Costs
There are a lot of people who need to make repairs to their houses during the course of the year. In particular, if you have recently purchased a house, you may need to do a bunch of repairs before you move in. Be sure to save any receipts tied to these home repairs, as many home repairs can be tax-deductible. For example, if there is a giant hole in the floor that you need to fix, this could be deductible on your taxes.
Interest on a Mortgage
At the end of the year, your lender should give you a document specifying all the interest you have paid on the mortgage. Generally, the first few payments of your mortgage are almost all interest. Then, the last few payments just before the mortgage is paid off are almost entirely principal. Mortgage interest is tax-deductible, and the lender should give you a statement totaling the interest you have paid during the course of the year.
Property Taxes
When the lender drafts the monthly payment out of your account, this should include property taxes as well as your monthly mortgage payment. Your property taxes may also be deductible on your taxes. Therefore, take a look at the statement given to you by the lender. See if there is a line for the total amount of property tax you have paid. This could add up to a few thousand dollars, and it could be tax-deductible.
Work With a Tax Professional
These are just a few of the many expenses tied to a house that a homeowner might be able to claim on their taxes. Anyone who is interested in claiming tax deductions related to a house should reach out to a tax professional who can help them. That way, everyone maximizes the amount of money they save on their taxes.