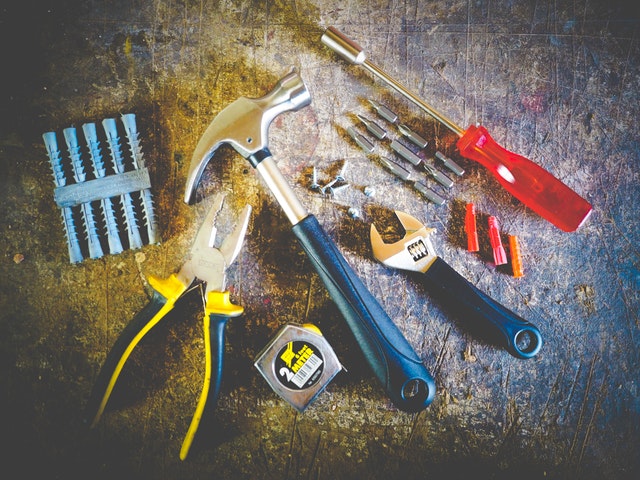 It takes hard work to achieve the American Dream of homeownership. Everyday people work to save for a down payment and build a good credit score. When you turn the key to your first home or dream home, the sweat equity feels well worth it.
But the hard work of buying a home continues long after hanging family photos and hooking up a big-screen TV. There are challenges that property owners are unprepared to handle. These are three of the more common ones you may want to be ready to manage.
Leaking Pipes
Plumbing does not last forever and at some point, it will begin to leak. For people who have wells on their property, copper pipes can wear thin faster. That's because the pH of well water can tend to be on the more acidic side and corrode pipes quicker.
Many homeowners are ill prepared to deal with pipes that spring a leak. If a leak goes unchecked, the water can cause other damage or hazardous mold growth behind walls and under floorboards. While one solution is often having a plumber make an expensive emergency call, there are other simple solutions.
Take a piece of an old bicycle tire tube and fasten it tight over the leak using a pair of hosepipe screw clamps. These clamps wrap around the pipe and can be closed over the rubber and leak using a screwdriver. If you do not have these items handy, it may be in your best interest to spend less the $5 and get them sooner rather than later.
Moisture In The Bathroom
The single most destructive force to any home is not rodents or termite infestations. Water can do more damage than the average homeowner might imagine. A poorly ventilated bathroom can create one of the most hazardous problems.
When moisture seeps behind walls or under the floor, it can spur on dangerous mold growth. These health hazards often go undetected and sick family members may not know the root cause is hidden behind the walls.
Overly moist bathroom walls from hot showers are a telltale sign that you need improved ventilation. Start immediately by opening a window when showering and enlist the help of a professional to properly vent the bathroom. The difference could be thousands of dollars in ripping out walls and rebuilding, not to mention your health.
Power Outages
There are two types of power outages that homeowners would be wise to prepare for — short ones and long ones. If your power is interrupted for a few hours or half of a day, keep the refrigerator shut and enjoy the time without television noise. A few inexpensive battery-operated lanterns or candles will provide enough light.
But if you are hit by a long-term outage, there are things you can do ahead of time to be prepared. Many homeowners in areas that suffer annual severe weather incidents purchase generators. Small ones can be set outside and run electricity to important items. Even a modest generator can help a homeowner through a week-long outage.
If you don't have a backup generator, the time is now to prepare. They will fly off the shelves when the lights go out.
The joy of homeownership is coupled with ongoing challenges. Planning ahead can save time, money and help keep your dream home in tip-top shape.
Whether you are interested in buying a new home or refinancing your current property, your trusted home mortgage professional is available to help you find the most current and beneficial financing options.