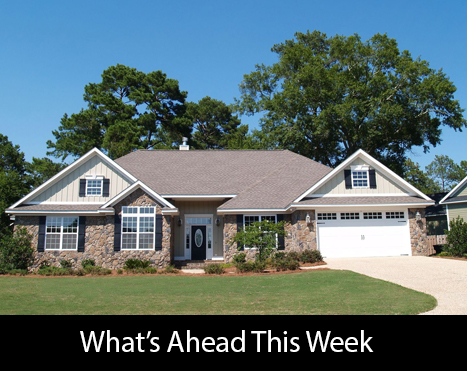 Last week's economic news included readings on sales of previously owned homes and weekly readings on average mortgage rates and new jobless claims. A scheduled report on sales of new homes was not available due to the government shutdown.
National Association of Realtors®: Sales of Pre-Owned Homes Lowest in 3 Years
Sales of previously owned homes fell in December and failed to meet expectations. 4.99 million pre-owned homes were sold on a seasonally-adjusted annual basis; analysts predicted 5.10 million sales based on 5.33 million sales in November 2018. December's reading showed the lowest number of sales since November of 2015.
Sales of previously-owned homes fell 6.40 percent month-to-month and were 10.30 percent lower year-over-year. Inventories of previously-owned homes also slipped in December with a 3.70 months supply of homes as compared to 3.90 months supply of available homes in November. Real estate pros consider six months supply of homes for sale as an average inventor.
Real estate pros said that lower buyer traffic in all regions of the U.S. could indicate less interest from buyers, but on a positive note, fewer buyers also remove the high rates of competition seen in the recent past.
Lower mortgage rates are well-timed for the upcoming spring sales season. Real estate pros were hopeful that lower mortgage rates will hold and entice more buyers into the market.
Mortgage Rates Mixed, New Jobless Claims
Freddie Mac reported no change in average interest rates for fixed rate mortgages. The average rate for 30-year fixed rate mortgages held at 4.45 percent; the average rate for a 15-year fixed rate mortgage was also unchanged at 3.88 percent. Rates for 5/1 adjustable rate mortgages averaged three basis points higher at 3.90 percent. Discount points averaged 0.40 percent for fixed rate mortgages and 0.30 percent for 5/1 adjustable rate mortgages.
First-time jobless claims fell to 199,000 new claims filed. Analysts expected 218,000 new claims to be filed based on the prior week's reading of 212,000 new claims filed. Last week's reading represented the first time since 1969 that new jobless claims fell below 200,000, but analysts were wary of potential impact of the government shutdown on new jobless claims. The shutdown ended on Friday until February 15, but politicians seemed unenthusiastic about future shutdowns.
What's Ahead
This week's scheduled economic reports include Case-Shiller Home Price Indices and readings on pending home sales, construction spending and the post-meeting statement from the Federal Reserve's Federal Open Market Committee.
Labor sector readings on private and public employment and the national unemployment rate will also be released. Weekly readings on mortgage rates and new jobless claims will be released on schedule.